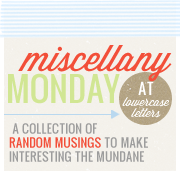 Happy Monday y'all!!!
1. It is so hot down here, that I wish I lived in Alaska.
2. Hubby is back home after three weeks.
3. Of course, he brought a lot of cute gifts.
4. He even did a pit stop at the Disney Store and he bought
baby gifts
.
5. Last, but not least..... I am REALLY looking forward for my second therapy session this week.